Filter by Category
Workforce Training
Basic Small Engine Repair
with John Drogosek

Sep 18, 2018 at 6 pm

, runs for 6 weeks
This course is focused on the fundamentals of what it takes to get an engine to run. With a combination of classroom time and shop time, we will explore various small engine problems and the methods used to make repairs. Projects from home are always welcome!
Instructor: John Drogosek
6 Tuesdays, 6-8:30 PM
Begins: September 18, 2018
Location: MCHS
Registration: $79
Registration Unavailable
Career Night: CDL Class B
Price not
available
with Steve Vose

Nov 15, 2018 at 5 pm

, runs for 1 week
Any CDL Student or person already possessing a Class B driving license is invited to come talk with truck driving companies looking to hire. Join us at the Career Night and leave with and a new job in truck driving! Please register online or via phone so we can make sure that our invited guest companies have enough information to go around.
Date: Thursday, November 15, 2018
Time: 5:00-5:45 pm
Location: PDC, 75 North Road, Readfield
Registration: FREE, but please call to register, or sign up online.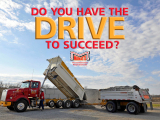 Commercial Driving License (CDL) Class B: Dump Truck or Bus
with Nancy Frost

Oct 13, 2018 at 5:45 pm

, runs for 7 weeks
This class prepares you to meet Maine DMV requirements and gives you the hands-on skills that employers demand. The course consists of 42 hrs of classroom instruction to prepare you for the CDL license process, including written and skills exam. The 30 hours of one-on-one range instruction will prepare you for the road test. In addition to the cost of the course, a $35 permit fee, payable to the Secretary of State, is due by the second class. Additional endorsements of Bus, Tank and Hazmat are $10 each. For the bus driving endorsement you must be over 21, have a clean driving record and get a physical exam at your own expense. Driving time arranged individually with Instructor.
Instructor: Nancy Frost
Location: PDC, 75 North Road, Readfield
Registration: $2200
Classes meet during the following dates and times:
Begins: Saturday, October 13, 2018
Thursdays: 10/18, 10/25, 11/1, 11/8, 11/15, 11/29 (5:45-9 pm) Saturdays: 10/13, 10/27, 11/10, 12/1 (8 am -2:30 pm)