Filter by Category
High School Diploma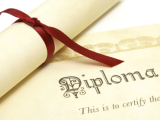 Online Registration Unavailable
Earn Your High School Diploma Now!
with Steve Vose

Jul 1, 2020
Earn Your High School Diploma Now!
There has never been a better time to earn your High School Diploma than NOW! With small class sizes and an individualized approach to learning, Maranacook Adult and Community Education offers adult students the perfect learning environment to achieve success! The High School Equivalency Test (HiSET) is now being administered in adult education programs across the state of Maine. The HiSET consists of the following five subtests: Language Arts Reading, Language Arts Writing, Science, Social Studies, and Mathematics. There is NO COST for Maine residents to prepare for and take the HiSET. Local adult education programs provide HiSET testing, preparation materials, pre-tests, and instruction, all at no cost to the learner.
To learn more about our High School Diploma program, please call our Director, Steve Vose, at 685-4923 x1009 for more information.
Online Registration Unavailable
English Skills and Writing Fundamentals
with TBD To Be Determined

Jul 1, 2020

, runs for 52 weeks
The course focus is on developing reading and writing skills. You will learn to identify and correct common writing errors, and learn helpful techniques to get your ideas down on paper. We will read short stories, a novel, opinion essays and non-fiction articles. The class will benefit students preparing for the HiSET or college and credit recovery students needing English credits for their high school diploma.
Instructor: TBD
By appointment
Location: MCHS
Registration: Free to diploma and HiSET students Contact Steve Vose, Adult Ed Director, for enrollment information 685-4923 x1009