Filter by Subcategory
Business & Skills Training
Map & Compass Level 1
with Alice Bean Andrenyak

Feb 4, 2021 at 7 pm

, runs for 2 weeks
Learn how to: read a topographic map and DeLorme Gazetteer, map colors, symbols used, topography, latitude and longitude location finding, parts of a compass, how to create a bearing on maps and outside, determine distances. Online class on Zoom with a separate online textbook.
Students must have a baseplate 2 degree compass, access to a computer with audio and video and a printer. All handouts will be in their online textbook course at www.mainee-learning.com
About your Instructor:
Master Maine Guide who has been guiding for over 40 years, running her own full year guiding business (Alice's Awesome Adventures), former Inland Fisheries and Wildlife Guides Board Examiner, and 1:1 trainer. Many current Registered Maine Guides trained with me. She has been a teacher in public education, adult education, online education, and for non-profit organizations since 1968.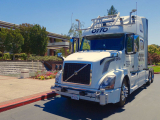 CDL Class B: Dump Truck or Bus
with Nancy Frost

Feb 16, 2021

, runs for 4 weeks
This class prepares students to meet the Maine DMV Class B driving requirements. The course consists of 42 hours of classroom instruction to prepare students for the state CDL written and skills exam and 30 hours of one-on-one driving instruction to prepare students for the state road test.
Class fee covers:  class and driving fees, permit fee made payable to Secretary of State, one endorsement (Bus, Tank, or Hazmat), physical examination by certified doctor, one state driving test (including use of the vehicle for testing purposes). Additional endorsements of Bus, Tank and Hazmat are $25 each.

Instructor: Nancy Frost
Classes meet on the following dates and times:
Tuesdays, 3:30 - 9 PM
February 16 & 23, March 2, 9 & 16, 2021
Saturdays, 8 AM - 2:30 PM
February 27, March 6 & 13, 2021
 
Driving time arranged individually.
Location: PDC, 75 North Road, Readfield
Registration: $2,500

Because of the current unprecedented need for financial assistance, a payment plan is available for this class. A $250 deposit will reserve a class seat with the remaining balance made payable before the student begins their required driving instruction.

If additional financial assistance is needed to help you reach your educational goals, the HOPE Program is able to assist qualified applicants. The Maine Department of Health and Human Services, Office for Family Independence, offers The Higher Opportunities for Pathways to Employment (HOPE) Program to parents who are pursuing training and education beyond high school that results in industry-recognized certificates or licenses. To learn more about the HOPE Program and to see if you qualify for this student financial support program, please visit the HOPE website at: https://www.maine.gov/dhhs/hope or call (207) 624-4170.

For additional information about registration, please call the Maranacook Adult Education office at 685-4923 x1065.


Payment plan available: $250 deposit plus 8 payments of $281.25, paid weekly.
Introduction to Zoom Basics - NEW!
with Boomer TECH
 Using Zoom more than ever? Here is a great way to learn everything you need to know about the Zoom Video Conferencing platform. The course videos demonstrate examples of using Zoom on different devices—smartphones, tablets, and computers. Course content  includes: Muting audio and video; using chat; screen sharing; recording; trouble shooting; scheduling meetings; break-out rooms; and more. This course is appropriate for Zoom beginners as well as those who have used Zoom and want  to learn more.
 Begins: Upon Registration
Registration: $24.99
Location: Online - You view class at your convenience! The instructors provide personalized support for the class via email.
Class access available until June 30, 2021
BoomerTECH Adventures guides, Jill, Chris,and Ed are available to answer any of your questions at ed@boomertechadventures.com.